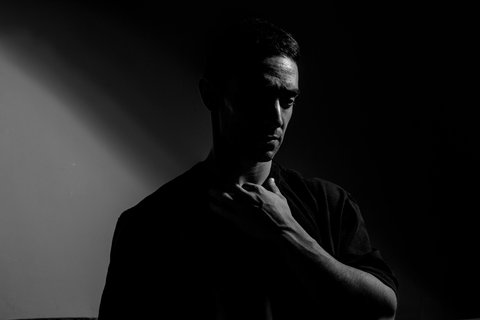 Roll Dann is a Dj & Producer from Madrid (Spain).
With only a few releases under his belt, AINE from Pole Group and 2 records on Modularz, the young producer quickly caught the SOMA team's ears with his style.
Roll Dann keeps this firmly focused on the dance floor maintaining power and a firm flow of direction.

Roll Dann has been in contact with sounds since his father bought him his first mixer at age 12. With 15 years he was influenced by the harder rhythms derived from Techno, the Hardtechno-Schranz.

For several years the raves fed his way of understanding the hard and destructive sound that invaded Spain between 2005 and 2010.

In 2013 he moved to Berlin looking for the city of Techno and his best training. There he found a culture of unknown levels for him. For 3 years that conceptual Techno made sense and enriched it on every night of the city's party while he instructed himself in the technical and technological areas. Thanks to this, he discovers new fronts of evolution, so he begins to worry about contributing with his own sounds.

Once prepared, he returns to Spain to set up his own professional studio. In it he now invests all his time, dedicating himself fully to the construction of his sophisticated Techno point of view.

His perfectionist character and the influence of what he has known, it's what always make him bet on very elaborate and professional jobs.

Here his aggressive and rocky style is born but at the same time tender and enveloping.