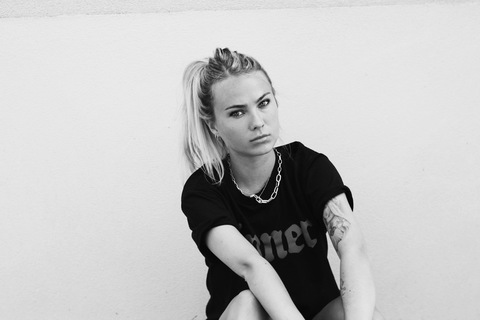 Part of the Exil Paris collective, Felicie is one of the most promising djs and producers in the hot Parisian scene.

Her first track 'Always Online for You' has been released on Mord Records, part of the Herdersmat Part 23-29, and is a perfect representation of Felicie's techno : relentless, pounding and raw.

Her first solo EP, Daddy Issues was released on the well respected Soma Records that explores her ruthlessness throughout the 3 tracks EP.

Felicie's unreleased material has been supported by household names such as Dax J, Amelie Lens, Rebekah, Bas Mooy or Cleric.
After playing for several collectives in France, Felicie has now had international bookings in Madrid, London, Montreal or Utrecht, and has played in renowned clubs as Griessmuehle, Jaded, Basis or La Machine du Moulin Rouge.

From high tempo grooves to industrial, Felicie developed her own style, always focusing on giving the crowd an uncompromising and energetic set.