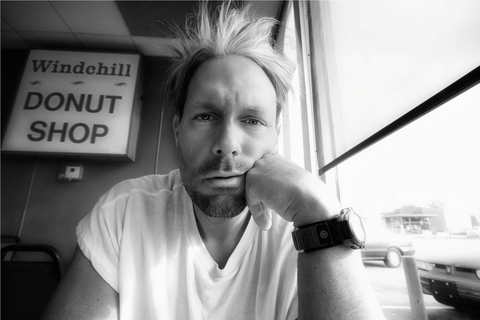 Rod Modell (a.k.a. Deepchord) is a sound-designer with 25 years involvement in electronic music and over 50 releases under various aliases and styles.

While attending Art School for Photography, Rod lived in Detroit's Eastern-Market area, the location of the infamous "techno boulevard", and home to Derrick May, Juan Atkins and Kevin Saunderson during that time. Submersed in the blossoming Detroit Techno scene in the early 1990's, a journey from a more experimental sound into Detroit's techno-world was inevitable. Modell co-founded the Deepchord record label in Detroit during the mid 90's, after declining offers from top techno labels of the time - inspired by Underground Resistance 'DIY' Attitude. He also operated an audio mastering facility in the Detroit area from 1995-2005, employing his services to many electronic record labels, including Richie Hawtin's M-NUS imprint.

After 16 releases on Deepchord, Rod went onto co-found Echospace. Echospace released two full length albums and five 12" singles. 2007's "The Coldest Season" and 2010's "Liumin" are critically acclaimed electronic music classics, and were on top-lists of prestigious resources such as The Wire, XLR8R, and Resident Advisor, who wrote: "This album is bound to be one of the most fully realized listening experiences to grace your stereo this year, and is proof positive that DeepChord and Echospace are the rightful heirs to the dub techno legacy."

Many consider Deepchord to be the second wave of the 'Basic Channel sound', and came years before the onslaught of imitators.

Deepchord has released beautiful music on Soma Records and his limited edition coloured vinyl are works of art themselves. We always look forward to hearing what will come next from Modell here at the office.